3 Big Tech Companies Betting on Crypto
Aug 01, 2022
Author: Elle Miller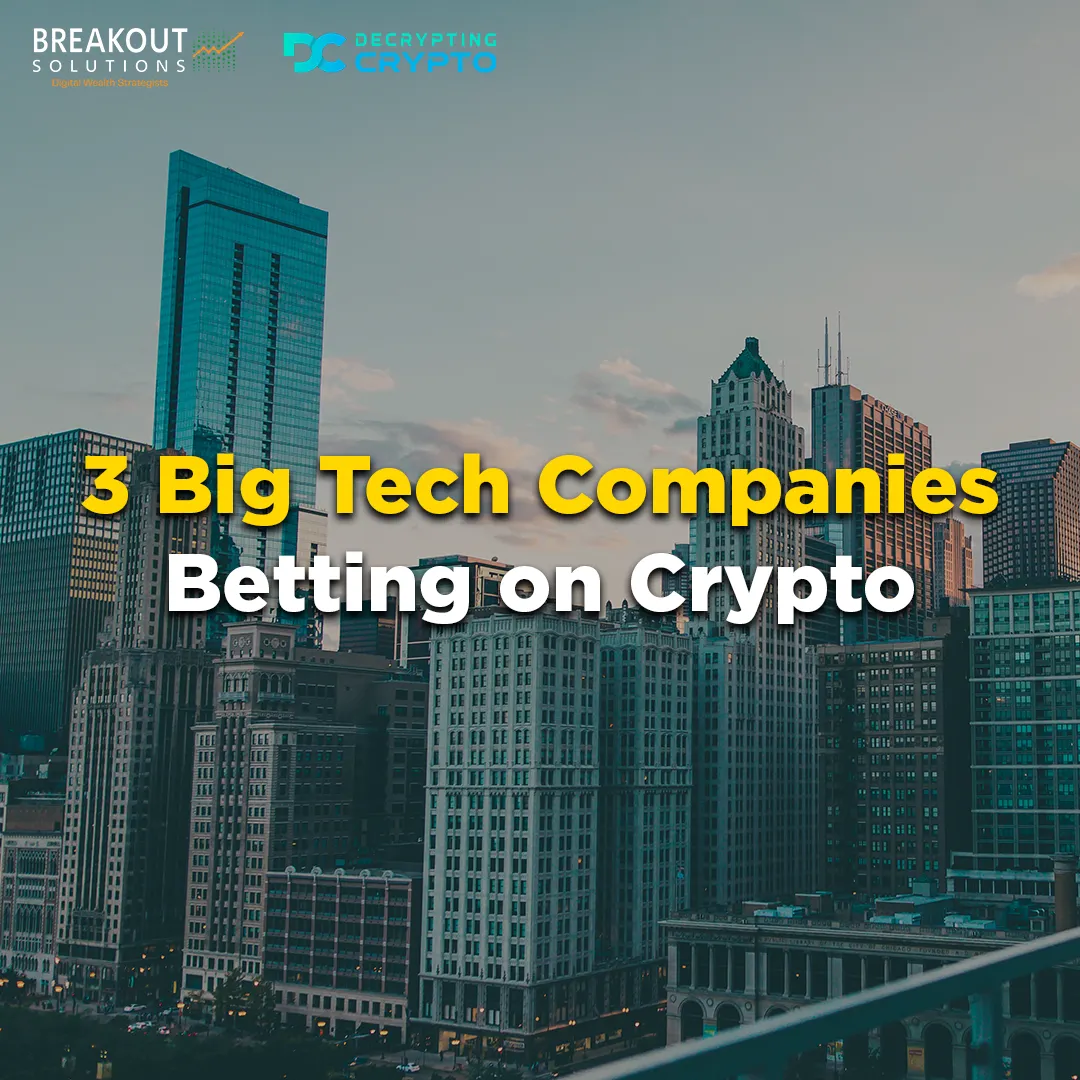 While most of the world has been focused on the crypto market crash, a few big tech companies have been quietly developing their own blockchain and cryptocurrency products.
Ebay's been quietly building a $500 million crypto brokerage business, while Google's been buying up blockchain patents left, right and center. Meta is leading the charge in cryptocurrency mining and the Web3 world — its secret weapon is its massive data center in Norway. Here's how they're going to shake up the cryptoverse.
EBay is playing multiple fronts in the cryptoverse
Ebay has been building a cryptocurrency brokerage business for years now, but it hasn't really made any noise about it until recently. This year, the company announced plans to launch "a new platform to sell digital collectibles." The company hasn't said anything more about its plans yet — except that it wants to make buying coins as easy as buying a used car on eBay Motors (which you can do with Bitcoin).
Why It Matters: Ebay could become one of the largest exchanges in the world if it takes off — and with its massive user base and strong brand recognition, it might just do so. That means more liquidity for coins like Bitcoin or Ethereum, which would make them easier to buy and sell than ever before.
In their marketplace, they are hosting a platform for buyers to browse Art NFTs for sale and bid on. But in 2022, they created "Genesis" their first NFT collection that will feature 3D and animated versions of iconic athletes.
Google plans to launch its own blockchain platform with its own cryptocurrency
Google has been building out its blockchain platform since early 2019, according to Bloomberg. The company reportedly plans to launch its own token by 2021.
Google is planning to launch its own blockchain platform called Google Cloud Digital Asset Framework (DAG), which will allow companies to issue tokens via DAG-based networks like Bitcoin or Ethereum (or any other). The platform would also allow users to trade tokens through an exchange operated by Google itself.
Their special cloud group is forming a Web3 team to capitalize on crypto and understand how they can move into this space.
Meta, formerly Facebook, has been one of the loudest in their Web3 ventures
Meta is building a platform that allows users to exchange digital assets using blockchain technology. They plan on creating a digital asset exchange based on the Ethereum blockchain and they will be issuing their own token called METAFEES which will represent the tokenized value of their services. The company has already raised $50 million from investors including Galaxy Digital and Nasdaq Ventures, among others.
They're biggest project that they last revealed is the Metaverse. It's going to be a completely web3-based virtual world for people to interact and take social media to a whole new level.
These exciting innovations could only be the beginning for the world of crypto. In 10-20 years, our world will never be the same. We're entering a technological and financial revolution and there's so much to be excited for!